Launch event hosted by Christofer Fjellner MEP (EPP, Sweden), Karin Kadenbach (S&D, Austria) and Frédérique Ries (ALDE, Belgium).
The event will launch a "virtual good practice clinic" on chronic HIV care, with examples from across Member States. It will also discuss the European and international policy agenda to improve long-term health and well-being for people living with HIV.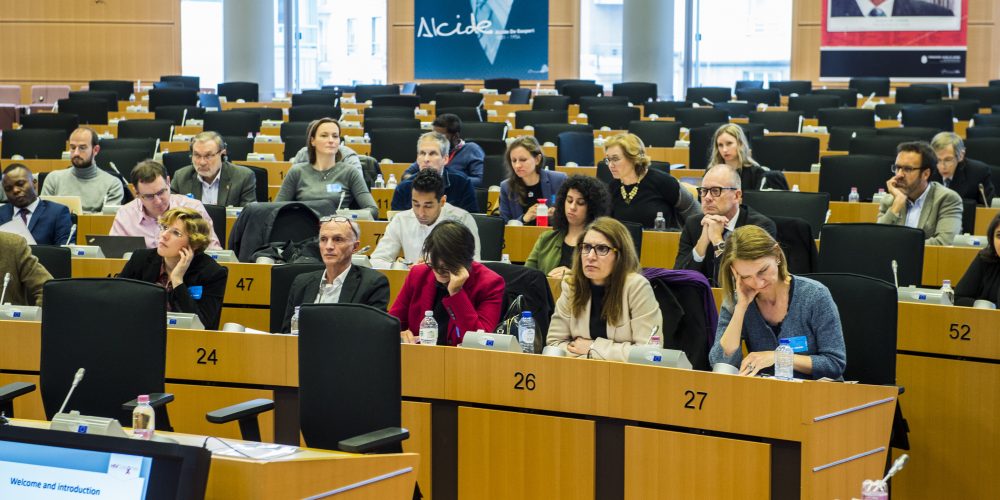 CONFIRMED SPEAKERS INCLUDE:
Vytenis Andriukaitis, European Commissioner for Health and Food Safety.
Mario Cascio, Vice-Chair, European AIDS Treatment Group.
Masoud Dara, Coordinator, Communicable Diseases, WHO Europe.
Michel Kazatchkine, Special Advisor to Joint United Nations Programme on HIV/AIDS for Eastern Europe and Central Asia and Chair of the Board, AFEW International.
Peter Månehall, Ombudsman, HIV Sweden.
Ellen Nolte, Professor of Health Services and Systems Research, London School of Hygiene and Tropical Medicine.
Peter Reiss, Immediate Past President, European AIDS Clinical Society (EACS) and Professor of Medicine, Academic Medical Centre, University of Amsterdam.
Ani Shakarishvili, Special Adviser, Fast Track Implementation Department, UNAIDS.
Anders Sönnerborg, Director, Centre for HIV Research, Karolinska Institute.
For information on how to submit a good practice for inclusion in the "good practice clinic", please click here.
Followed by a networking coffee reception.