Estonian Criminal Code does not contain an article specifically penalizing HIV transmission, but there are other ways to influence people's destinies at the constitutional level.
Anton's shocking case from Estonia is a good example of how mass media influence stigma and discrimination level in society. The 34-year-old man is currently serving 4-year prison sentence for infecting his sexual partner with HIV. Both the court and the prosecution office considered that he had done it intentionally.
"This story, which has been going on for two years, has shocked us all, and is still not resolved", Latsin Alijev, a representative of the Estonian Network of PLWH, told at the #Partnership forum in Kyiv. "It all started with the fact that the media wrote about a person with HIV, disclosing his name, surname. We were in a shock, we were deeply frustrated, because something unimaginable was happening in the mass media. They boosted the situation to a giant scale, portraying Anton as a serial perpetrator looking for his victims at nightclubs. Can you imagine, how we all felt, when all TV channels and radio stations portrayed the situation this way?".
Latsin Alijev allowed the convict to personally tell his story to the forum audience by calling him in prison and turning on the speakerphone.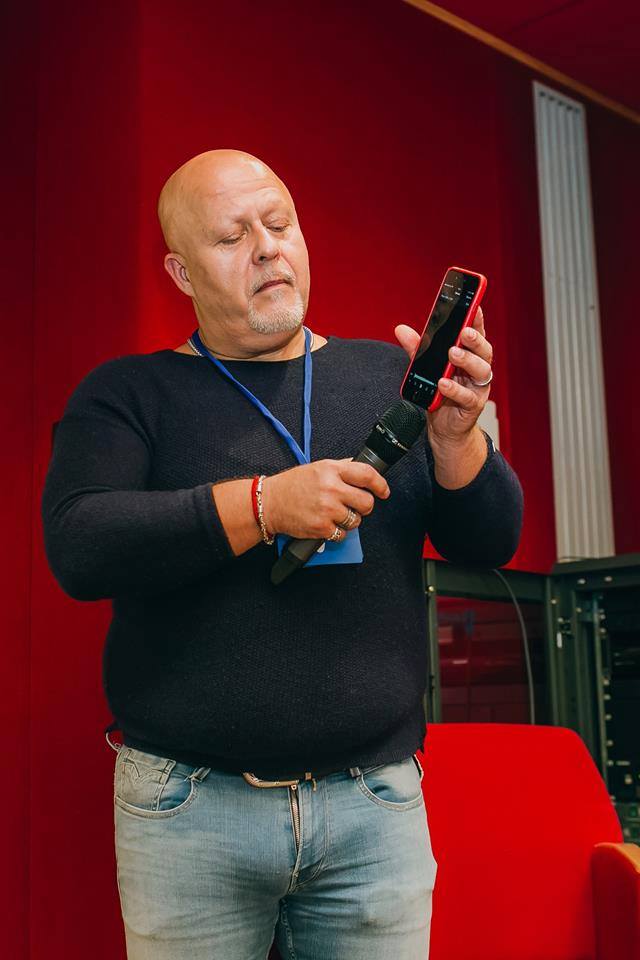 "I try not to think about it, it's easier and more comfortable for me", Anton began. "What do I feel? I am worrying a little, I haven't told about myself for a long time. When I was young, I took drugs, and I learned about my HIV status in 2000, that is, 18 years ago. I haven't taken drugs for a long time, about 10 years. I am not married yet, and over the past year I have had several sexual partners.
I have always had sexual contacts by mutual consent. Sometimes we used condoms, sometimes not, it also was on mutual consent. And a little more than 2 years ago, one of the girls, whom I had not seen for a long time, came to the police and submitted a statement claiming that I intentionally infected her with HIV. Is seems obvious from the text that she received thorough legal assistance in drafting the statement, but that is not the point. Then they brought me to prison me almost immediately.
The homicide department was in charge of my case; it is such a pretty serious police department. The Criminal Code article, according to which I was later convicted, was "Causing grievous and dangerous harm to health", that is, in simpler words, "grievous bodily harm". We in Estonia do not have an article criminalizing HIV or for AIDS, so they classified my case as an offense under this article in a weird way".
Despite the fact that Anton was found guilty in all relevant judicial instances of Estonia, the country community of PLWH did not surrender; they prepared a lawsuit to the European Court of Human Rights. In the meantime, the convicted person is waiting for the end of the sentence and does not lose courage.
"My health is more or less good. The mood is also okay, although I was a little frustrated yesterday. After all, I've been in prison for 2 years, and the time of parole was just coming near. But I was denied a parole release yesterday. I was hoping for it deep in my heart, but it's nothing terrible, there is not so much time of the sentence left. The worst is over".