Interview with Dr. Arash Alaei, consultant and Director of the International Institute for Health and Education
Today we are talking with Dr. Arash Alaei, consultant and Director of the International Institute for Health and Education. He used to be an inspiring leader and a developer of the harm reduction and HIV/AIDS programs in Iran. During the rule of President Ahmadinejad he had to leave the country. Today he is an international public health expert based in USA. We met with Dr. Arash Alaei in Dushanbe, Tajikistan at the First National HIV/AIDS Conference in Dushanbe, Tajikistan.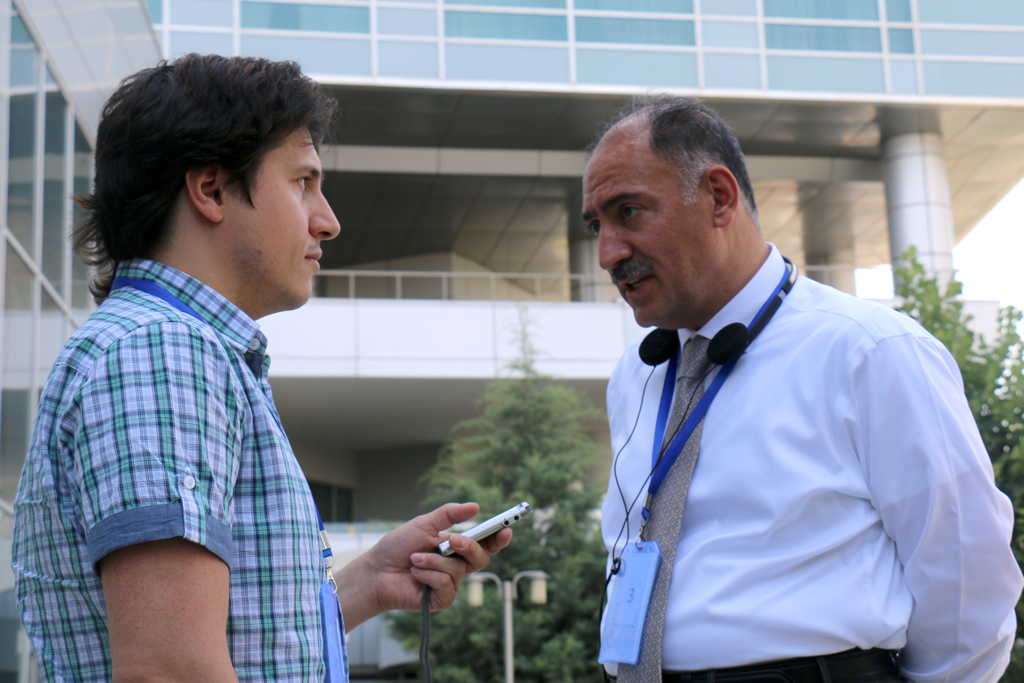 Daniel Kashnitsky: Dr. Alaei, I have a few questions to ask you. We talked during the conference about transmission of HIV which raises a number of ethical questions. What is your opinion about mandatory HIV testing and criminalization of HIV transmission?
Dr. Arash Alaei: So I think what is very important when we introduce mandatory testing we criminalize that, because when we put it mandatory it means we must do it. But overall, it should be voluntary, based on non-criminalization and non-discrimination. Otherwise, what is the benefit? If we want to put pressure on the shoulders of people to do test, do we have any benefit if we push they to do tests? No! We want to have them to come for testing to know their status for care, be in treatment, achieve viral suppression, be healthy, survive and have zero in transmission. So this is the reason we have to advocate about in HIV testing. But if we make it a criminal issue (in some countries there is HIV disclosure and they must be in prison for five or seven years for HIV transmission), – what happens – we increase fear, we increase discrimination among community members who have not made their decision to come for a test. Instead of having them in the service, they will go to be far away from this service. The same issue is about labor migrants – there is a number of mandatory tests the labor migrants must do to have a license to work in Russia, Emirates, Qatar, for example. They deport HIV positive migrants. But what happens next: they find another name with a different passport and they return back. And they do not do tests! They go to underground black-market work. Then, we ignore the epidemic in the origin country and in the countries those people want to work.
Daniel Kashnitsky: So, what is the suggestion?
Dr. Arash Alaei: Increase information, increase knowledge of people when they practice risky behavior. Because labor migration is not a risk. Unprotected sex is a risk when they are far from their partner or when they are far from their family, or may be, they do not have a family, they do not have enough knowledge to use condoms, or they continue their behavior to inject drugs but they cannot find a needle. So we have to raise awareness and availability of services in any country they are live and work – not only prevention but also care system as well.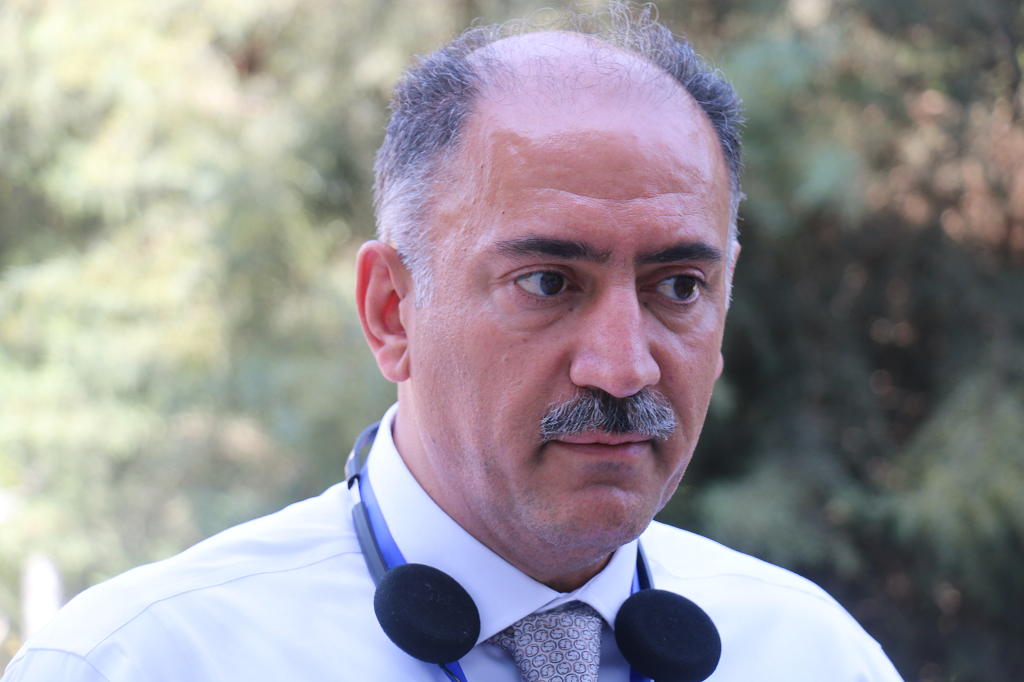 Daniel Kashnitsky: So the bottom line is, basically, when it comes to mandatory testing, it is not very efficient. We put fear on other groups, we create circles of fear.
Dr. Arash Alaei: We have to assert this way: why government wants to have mandatory testing? Sometimes they believe they want to find cases as soon as possible. But they forget to say that if you find new HIV-positive clients, if that enough? No, it is not enough! The point is that – when we are in the treatment, when viral load is suppressed, that is the outcome we need! But when they introduce mandatory tests, may be, they will find some new cases, but those people are not happy to continue to come to receive treatment. Then, we will have an issue, because those people, they do not know what is the benefit of treatment, and because of fear, they do not want to receive the service, then, survival and transmission will be a be a big issue.
Daniel Kashnitsky: Do many countries revert this practice and get rid of this repressive measures?
Dr. Arash Alaei: Yes, a number of countries they had this conviction that HIV came from
foreigners. We had this mentality in 1980-1990. I remember a number of countries in the Middle East. They decided you could not go to visit Thailand because of the HIV epidemic there among sex workers. But later they found out there is no benefit for that. Behavior of people need to be adapted for prevention and care. And a number of countries thought if we close our doors for people with HIV we will find benefit but later they found there is no significant shift and they cancelled this policy. In some countries in West Europe and in the US they ask for a test in order to have them as soon as possible in treatment and care, not to deport or reject. As the outcome should be viral suppression. ART is not only for treatment today, ARV treatment is part of the prevention: when we suppress the virus, transmission is decreased.
Daniel Kashnitsky: So this is our goal?
Dr. Arash Alaei: This is the goal for scientists, for advocates.
We want people to come for testing by themselves, not by pressure. Test is the first step, not the last one. When they have motivation, they will continue to be in the health system. This is the only way to have benefit.
Daniel Kashnitsky: Let us really hope this will be clear for the decision makers. Thank you very much for the interview, Dr. Alaei.