The VI National Forum of PLWH was held in Bishkek on October 19-20 with the support of UNDP within the implementation of the Global Fund grants in the Kyrgyz Republic.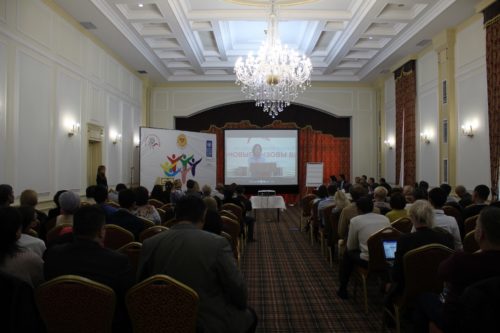 The forum, organized by the "Country Network of PLWH Association", being an ECUO PLWH member, and the "Partner Network" Association, was held under the slogan "Do everything in due time". Its main objective is to support and strengthen the organizational and technical capacity of the community, national organizations and networks of PLWH to ensure their effective participation in expanding access to HIV-related services.
"The country still has a high stigma index towards PLWH. It is the stigma being the main barrier for PLWH to apply for services, which often leads to their early death", said Talantbek Batyraliev, Minister of Health of the Kyrgyz Republic.
During the Forum, the priority areas for HIV response in 2018-2020 were discussed: development of efficient service models for PLWH; transition to new "Test and Treat" treatment approach using the best available regimens; provision of necessary funding for HIV programs; increasing the involvement of the civil sector in providing HIV-related services via governmental contract mechanism; increased community participation in country decision-making mechanisms, monitoring of HIV services.
According to the Republican AIDS Center, as of September 1, 2017, 7663 HIV-positive people have been registered in the country, among them 7,264 are Kyrgyz Republic citizens. There are 907 patients in whom the disease progressed to the AIDS stage. According to estimates, there are 8,500 people living with HIV in Kyrgyzstan.
The main HIV transmission routes in the country are as follows: injecting − 47%; sexual − 40.5%; parenteral (children) − 5.5%; vertical − 2.9%; for 3.1% of cases the transmission route is not established.