One-third of people living with HIV in Latvia have experienced discrimination due to their HIV status, according to the initial HIV Stigma Index results.
It is especially negative that 23% of them have experienced this sort of treatment from their relatives. Half of them have experienced discrimination in the past year.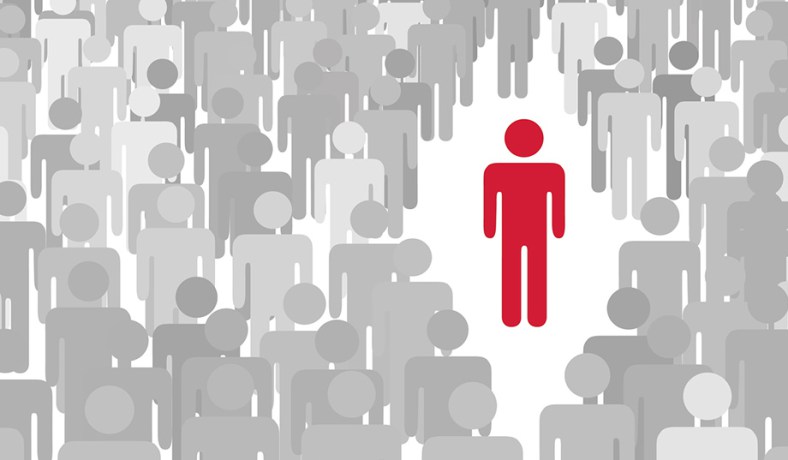 AGIHAS HIV patient association has organized an internationally recognized HIV Stigma Index study in Latvia this year. As part of the study, people that live with HIV are interviewed in relation to their life with this disease. They are asked about their experience receiving healthcare services, social treatment at work, their relatives' and friends' opinion, as well as other aspects that help determine their quality of life, social status and possible stigmatization. This study has been performed in more than 90 countries around the world. Initial results are available for Latvia, the association states.
«This study is unique and very important for Latvia. In relation to Baltic States, until now this study has only been performed in Estonia (in 2012). It was launched in Lithuania last year. Data for Latvia will become available at the end of this year. Among the questions are ones that have not been asked in the country so far – stigmatization of people with HIV by society, including by healthcare specialists, self-stigmatization, as well as double stigmatization (when a person is condemned for having HIV and an active sexual relationship with another). This data will help create better social awareness and education activities in the future, as well develop better healthcare services,» says HIV Stigma Index leading researcher in Latvia and assistant professor at RSU Department of Public Health and Epidemiology Anda Ķīvīte.
The study surveyed not only discriminating attitude or statements of other people, but also the self-stigmatization of people living with HIV. Unfortunately, this kind of thing goes hand in hand with society's general attitude – 38% of HIV positive people admit experiencing worsened self-esteem because of their HIV positive status. Those people add that HIV negatively affects their relationship with family and friends, study representatives say.
Study data shows that people living with HIV have also stopped attending public events (32%), searching for social support (26%), and have self-isolated from family and friends (22%). The absolute majority of people living with HIV admit it is hard to tell others about their status – 82% of respondents agree with this statement. They also feel dirty (33%), guilty (48%) and ashamed of their diagnosis (58%).
AGIHAS chairman Andris Veiķenieks, commenting on initial results: «Meeting people with HIV on a daily basis we've already formed our approximate view on society's attitude. Nevertheless, study data that measures this attitude in numbers shocked us. I do remain an optimist and I hope the situation will change for the better, and people with HIV should be more open and brave. The study also shows some positive signs – approximately half of HIV patients have done something to improve the situation with HIV awareness. This is the right way – we should do what we can to upturn myths about HIV, and we can hope for positive changes.»
HIV Stigma results will become available at the end of the year.