The main goal of the action is to spread awareness about how the virus is transmitted, how to live with it, and what should not be feared anyway.
The disease is dangerous, but the technologies are ever-developing, doctors say. Today ignorance is the main problem: practice shows that even educated, smart people still do not know much about HIV.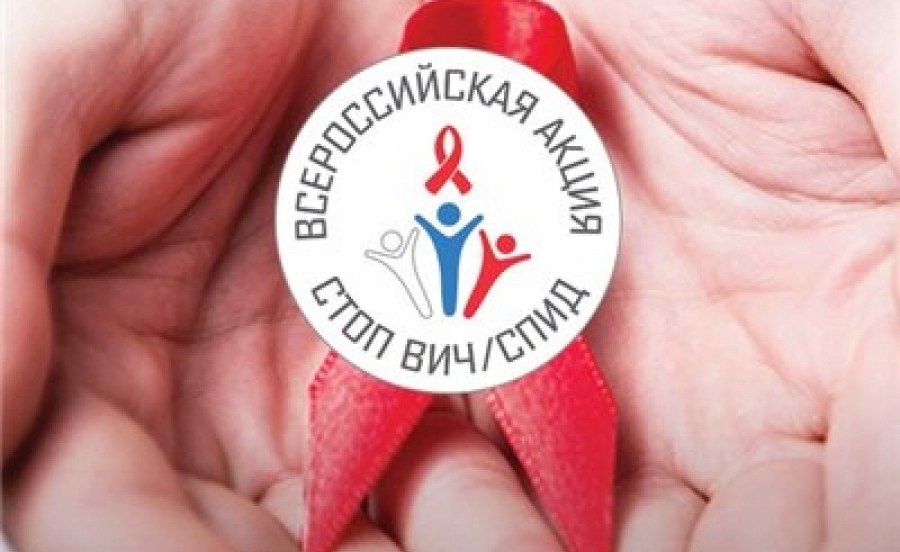 However, once she thought that life would never be the same as before. Katerina learned that she is HIV-positive when she was 19. And, as if contrary to the diagnosis, she gained trust in herself – she got married, gave birth to a healthy child. Today she is helping those who do not understand what to do next.
ARV drugs are medicines that allow a person with HIV to live a healthy life. Some people still do not trust the medicines – these are called HIV-dissidents. But in general, the situation is changing for the better: while five years ago only one in three infected people received treatment, today about a half of the HIV-positive people are on therapy.
"People can normally live a full life, play sports, that is, there are practically no restrictions for the quality and duration of life", says Yevgeniy Voronin, the chief part-time specialist in the diagnostics and treatment of HIV infection of the Russian Ministry of Health.
And most importantly, those who maintain therapy, have every chance to become parents and give birth to an absolutely healthy child. At a conference on children's health, it was said that today in Russia, less than 2% of newborns get infected from their mother. And this is one of the highest rates in the world.
"All possible efforts are made not only to expand access to treatment, but also to reduce the cost of treatment. But here there is a very important responsibility vested not only with the federal government", said Viney Saldana, UNAIDS Regional Director in Eastern Europe and Central Asia.
Warned means armed. Working with risk groups is one of the tools to reduce the disease spread. Volunteers explain how the disease is transmitted. After all, even medical students do not always know this.
Professional teams created social videos explaining the problem in a simple language. It is important not just to know your status, but to get tested as soon as possible.
"In 2016, one million people died of AIDS. This is a huge figure, and we must do something about it. In addition, too many people get AIDS – one million 800 thousand", says Gottfried Hirnshall, Director of the HIV/AIDS and Hepatology Department of the World Health Organization.
HIV test may not be a pleasant procedure, but it is extremely effective if done on time. People can get tested at any clinic. Rapid testing is available in such mobile laboratories. Blood sampling takes a couple of minutes, and as much is needed to wait for the result and know whether there is any reason for concern?
This whole week in Russia will be held under the sign of the red ribbon. Leaflets, posters, talks and classes. Positive dynamics is already evident – the number of infected people in the country decreases every year – it was 85 thousand over the past year against 103 thousand in 2016. And as doctors say, HIV is no longer a plague of the 20th century, but, in fact, only one of the chronic diseases.